WELCOME TO
Weldconn Sales And Services
Established with a singular goal of providing mess-free welds across various industries, WELDCONN has consistently led the competition by delivering top-notch, quality-accredited welding solutions tailored to our industrial customers' specific needs. Our journey began in 1998 with the founding of our parent company, Abhijeet Ent, in Maharashtra, India's largest industrial center. In 2015, driven by the visionary Mr. Pramod Tonape, we boldly ventured into importing raw materials from foreign countries. By mid-2016, our small yet highly capable Research and Development (R&D) center paved the way for WELDCONN's breakthrough in the welding industry.
Drawing on our extensive experience, we take immense pride in manufacturing high-quality products characterized by longevity, low maintenance, reliable operation, and impressive performance. Understanding the intricate and diverse requirements of our customers, we offer a wide range of diversified products to effectively cater to their unique needs. Customer satisfaction lies at the core of our business philosophy, and we go the extra mile to understand our client's specific challenges and offer personalized welding solutions. Emphasizing environmental responsibility, we are on a mission to develop eco-friendly welding solutions that minimize our carbon footprint and promote sustainable practices throughout our supply chain.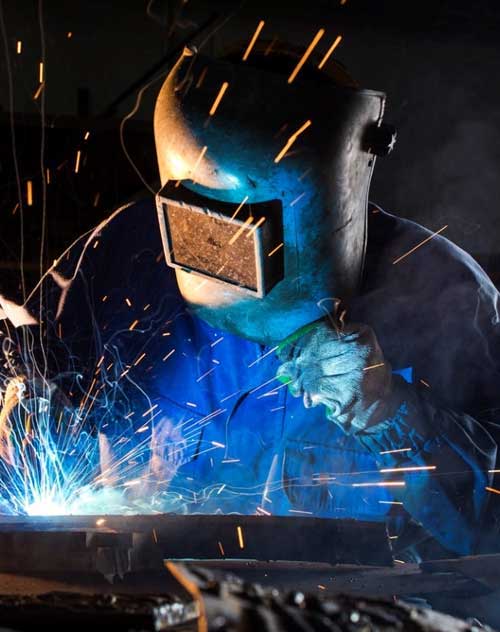 Continuously investing in R&D, we remain dedicated to innovation, bringing cutting-edge technology and advancements to our welding products. WELDCONN strives to be the trusted partner for industries seeking reliable and high-performance welding solutions. With substantial investments in our infrastructure, our state-of-the-art manufacturing facilities are equipped with cutting-edge technology and modern machinery. This enables us to promptly and efficiently meet the needs of our clients while adhering to the strictest quality control measures.
HOW WE EXECUTE INDUSTRIES
Ready to bring bigger, better, faster and stronger projects before!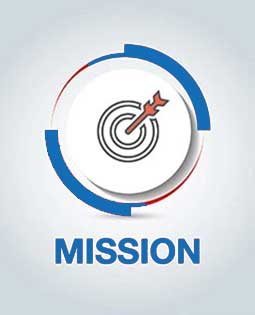 Our journey towards becoming the world's leading welding and cutting solution company is not just a corporate ambition; it is a collective endeavor. Together with our valued partners and customers, we envision a future where our solutions empower industries, drive progress, and create a world where precision and efficiency go hand in hand. Our mission is not just about reaching the pinnacle of the industry; it's also about leaving a lasting positive impact on the world.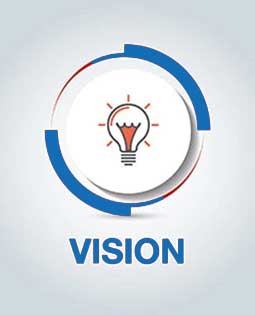 To be a result-oriented and profitable Company by consistently improving quality, diversity, availability, presentation, reliability, and customer acceptance.
To ensure cost consciousness in decision-making and operations without compromising the commitment to quality.
To create an efficient resource management and conductive business environment. Evolving effective leadership by creating a highly professional and motivated management team fully equipped to meet any challenge.
To keep abreast with modern technology and designs to optimize production and enhance a brand image to attain international recognition for the Company's product.
To set up highly ethical business standards and be a good corporate citizen, contributing towards the development of the national economy and assisting charitable causes.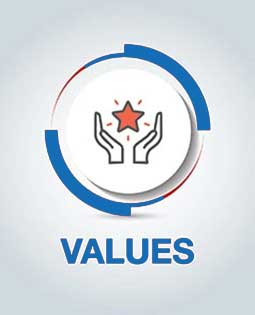 As a manufacturing-oriented organization, our mission is rooted in providing cutting-edge welding and cutting solutions while prioritizing our clients' needs. We work tirelessly to ensure their success by understanding their unique requirements and delivering tailor-made solutions that not only meet but exceed their expectations.
nwavering dedication foster a supportive work environment, where individual contributions are celebrated, and teamwork is encouraged.
We are committed to excellence, constantly staying ahead of technological advancements and industry trends. This commitment empowers us to offer innovative solutions that solidify our position as leaders in the market.
it, we infuse our products with the rich heritage of Indian innovation and craftsmanship. It is our privilege to contribute to the nation's growth by creating employment opportunities and fostering skill development within our great nation.
o elevate our offerings and make a positive impact on the communities we serve.
With customer satisfaction as our guiding star and our dedicated team as our driving force, we eagerly anticipate a future filled with new challenges, opportunities, and achievements. Together, we will forge ahead, transforming possibilities into realities, and proudly representing India as a trusted partner for our clients' success. Jai Hind!